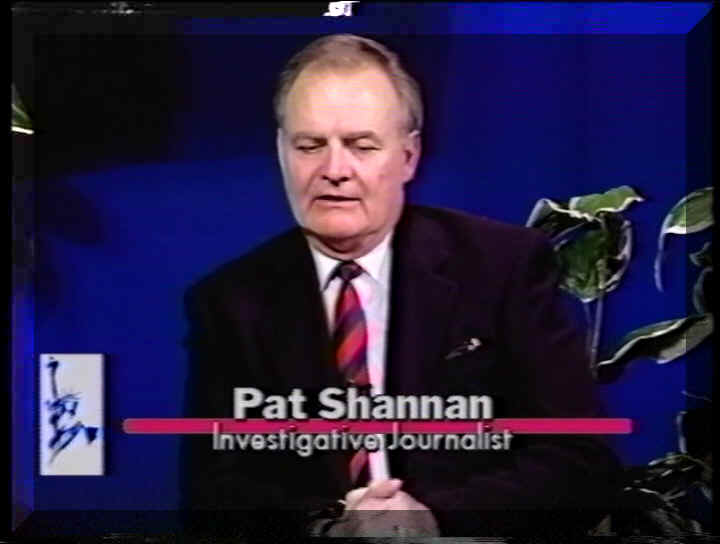 BIO
Investigative journalist, author and radio show host Pat Shannan has been in pursuit of the truth for nearly half a century. Intrigued by the deception and on-going cover-up of the JFK assassination, he began to notice a similar pattern in the 1968 murders of Martin Luther King and Robert F. Kennedy. Then he found altered and intentionally fabricated FBI official reports regarding these and other cases and began to notice the cooperative news media ignoring blatant and pertinent facts as well.
The films of Ronald Reagan exiting the Washington Hilton clearly show Secret Service Agent Tim McCarthy being shot by someone other than John Hinckley, Jr. And what are the odds that the greatest potential beneficiary of Reagan's demise would be the close friend and business associate of John Hinckley, Sr.? Why did the wounded Reagan arrive at the hospital 15 minutes after Jim Brady, when his limo left the scene five minutes before Brady's ambulance?
How could Arthur Bremer fire seven shots from a five-shot revolver the day he nearly killed Gov. George Wallace and three innocent bystanders in 1972? Why was Pat Tillman murdered in Afghanistan in 2004?
Shannan has long maintained that the hidden power behind the expansion of the central government has been the unconstitutional use of legal tender that is produced at will, and herein proves his case. He also shows that government plots survive because of little or no investigation, and only through the aid of a cooperative news media can such ridiculous conspiracy theories as the 9-11 official story not only survive but thrive.